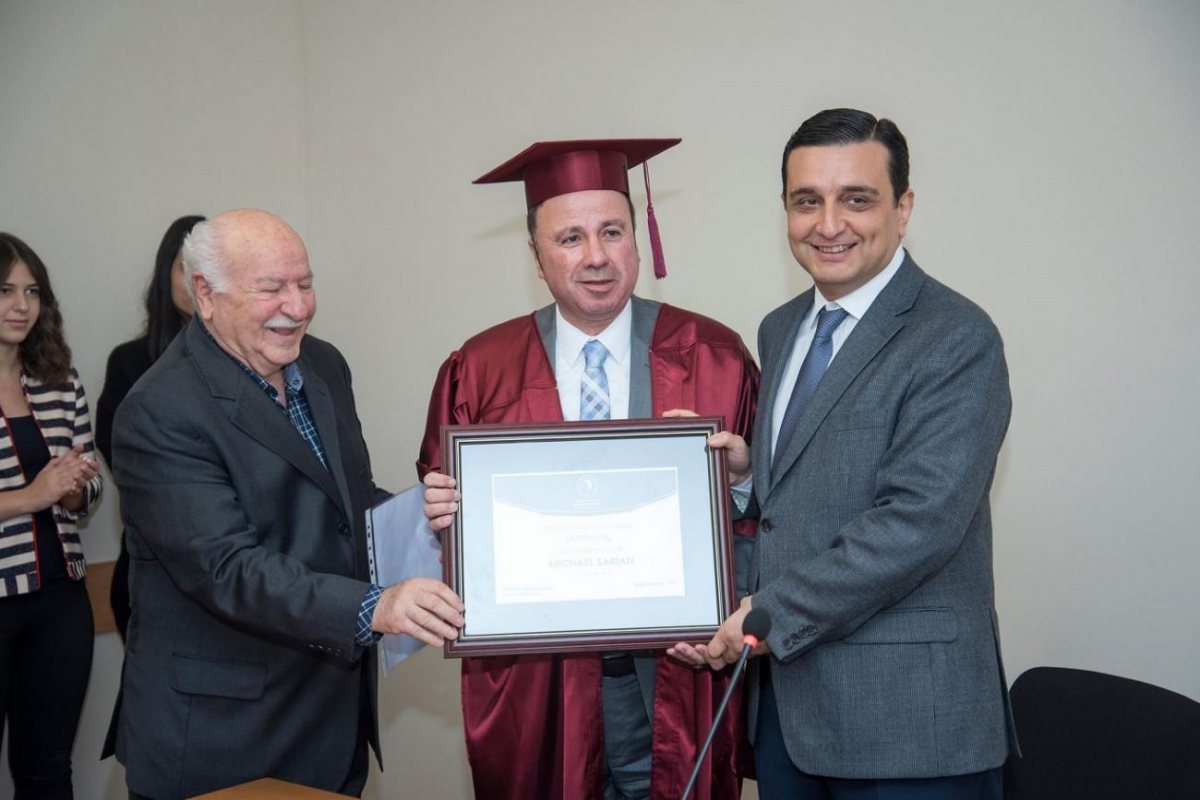 Mike Saryan, The Leader Of The Network Connecting 46 Hospitals From 15 States Of Usa, Acknowledged As Ysmu Honorary Doctor
As an overwhelmingly fortunate week has not ended, today YSMU has hosted another prominent healthcare official. YSMU has acknowledged Mike Saryan, the largest "Prime Healthcare Services" network manager with 46 hospitals in 15 USA states, the Honorary Doctor of the Year.

Mike Saryan active member of the Armenian community and philanthropist had included in the list of top 25 health executive directors published by Modern Healthcare magazine in May 2017. Committee of the Recognition and the Scientific Council, taking into account Mike Saryan\'s contribution to the development of medicine, determined Mike Saryan as the ordinal member of the series of Honorary Doctors of YSMU. The long-term healthcare professional confessed that he\'s proud of being awarded this title. Mike Saryan responded to the various questions of the audience concerning both the health care and the details of his professional career. He briefly told about the features of the American healthcare system and the activities of insurance mechanisms. He underlined that he was ready to support and has been supporting Armenian healthcare organizations for years, including giving priority to provincial medical centers. Speaking about the healthcare system, he highlighted the need to introduce quality standards.

YSMU Rector Armen Muradyan thanked our distinguished compatriot for his visit to the University and further opportunities for cooperation. Mike Sarian has been the President of Hospital Operations for Prime Healthcare Services since 2012. More than 43,500 people work in 44 branches of the medical organization. The network had only 18 hospitals when M. Sarian took over the president\'s duties. Our compatriot has 25 years of experience in the field of healthcare, and despite his professional business, he is an active speaker of issues of concern to the Armenian community. He gives great importance to education and Armenian schools.

In 2015, he was awarded the prestigious Ellis Island Medal of Honor for his contributions to America, the Armenian community of California and Armenia. After meeting with students and professors also visited university hospitals, got acquainted with the functioning of hospital complexes.