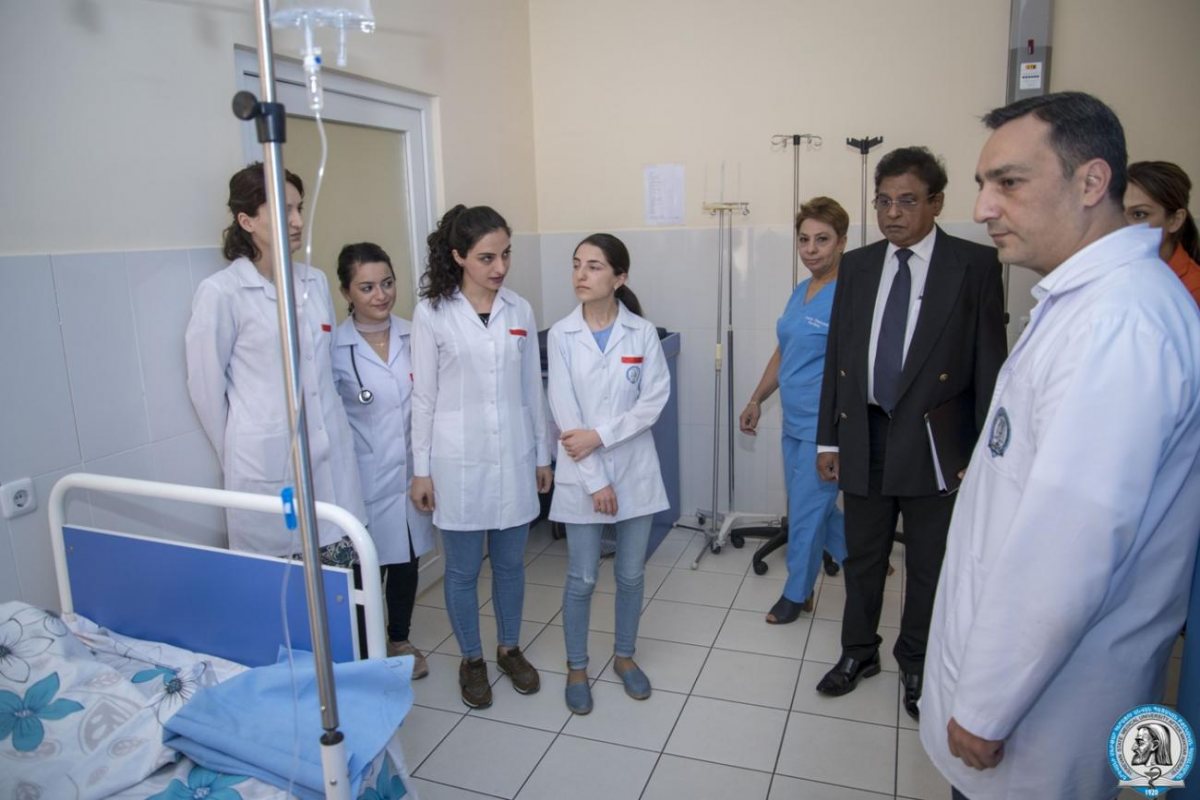 Representatives of the Sri Lanka medical council visited university clinics
The YSMU visit by the Sri Lanka delegation continues. The point of our foreign colleagues' visit was to establish cooperation in the medical education field between the two countries.

Professors Samankumar Chandragupta Vimalasunder and Hiddadura Navin Deshika Soysay, accompanied by the YSMU Vice-rector on International Relations Yervand Sahakyan and representatives of the educational field, visited the medical complexes of the university. The guest got acquainted with the activity of Muratsan hospital and Mikayelyan surgical institute․ They watched the class process.

They were particularly interested in the involvement of the students in the works of the clinic and the organisation of the learning process. The directors of both medical organisations showed them the hospital's capabilities, and the available medical services. They also acknowledged the training of the teaching staff. The foreign experts also visited the National institute of recreational health, perinatology and gynecology, which is lead by the head of Gynecological Faculty professor Razmik Abrahamyan.

He spoke about our countries recent achievements in the field of mother and child health. The steps taken in the last 15 years in Armenia towards preventing the transmission of HIV from mother to child, child's pre-birth health services, have finally given effect.
It's not coincidental that Armenia alongside Belarus and Thailand are second in the world after Cuba, and first in WHO's european region along with Belarus, to have been awarded the certificate of elimination of mother-child HIV transmission in 2016. Let us note that the cooperation with Sri Lankan health council will be continued, and a visit from YSMU representatives is being planned. The second day of their visit to Yerevan was concluded in YSMU dorms, where our foreign colleagues got acquainted with the living conditions of foreign students.