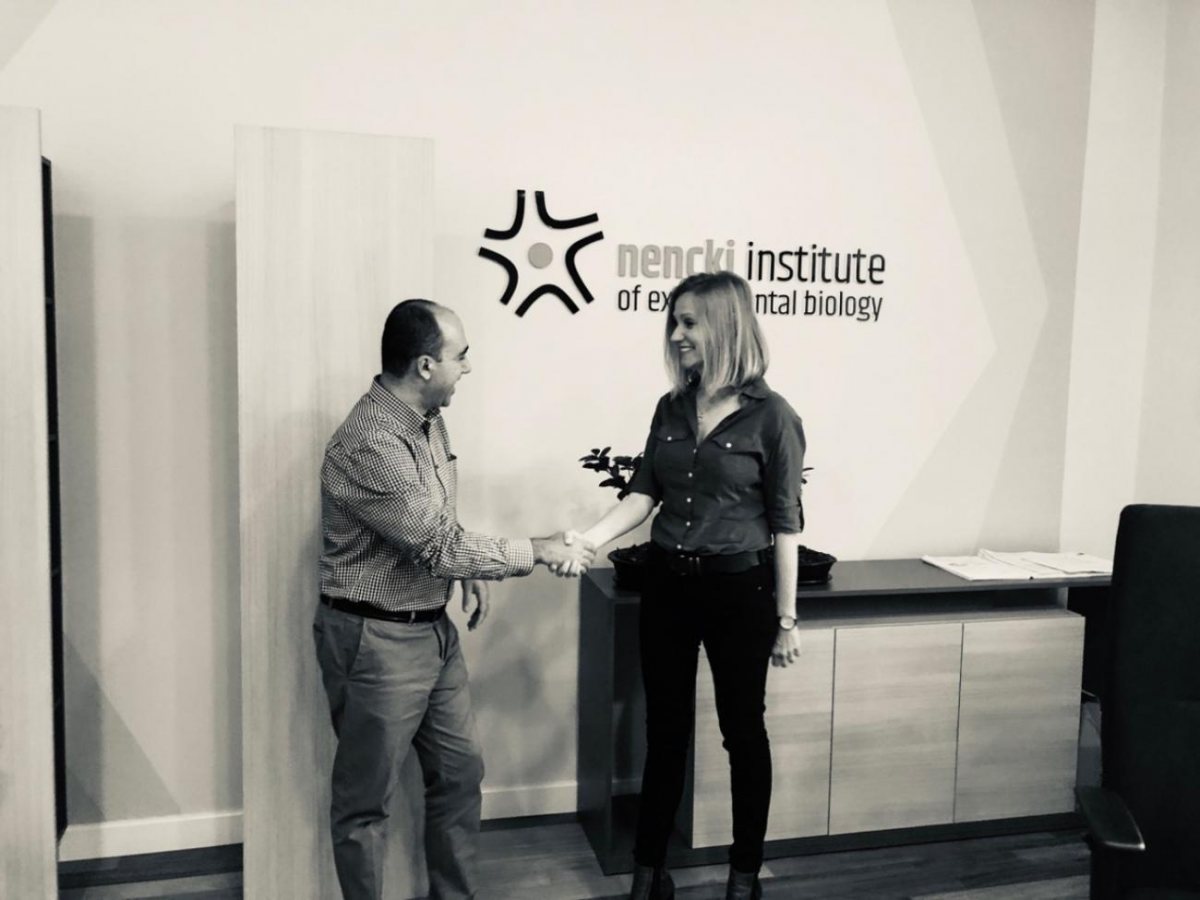 New collaboration with Polish scientists started
YSMU Vice Rector on Scientific Affairs, Professor Konstantin Yenkoyan, visited a number of Polish research institutes and universities on an official visit.
The first visit was to the Nencki Institute of Experimental Biology.

Along with the director of the Institute, Prof. Agnieszka Dobrzyn, Prof. Yenkoyan toured one of the best research centers in Western Europe, got acquainted with the capabilities of the labs and livestock zones, and the topics of scientific research of the institute. The possibility of keeping species of animals such as opossums at YSMU was discussed and an agreement was reached on which Nencki Institute staff would support the development of that project.By the way, this institution is one of the unique labs in the region that keeps and breeds these animals.

In addition, the possibility of implementing a new scientific project in the field of neurology will be outlined as a result of cooperation with the Institute.
The Vice-Rector also participated in the Third International Conference of PhD students in the framework of the 100th anniversary of the institute, greeting young people.

Within the framework of the cooperation, YSMU Best PhD students will be able to visit the Nencki Institute for short-term programs to acquire the necessary skills.
The meetings ended with the arrangement that the next discussion will be held at the Polish Academy of Sciences with the participation of the heads of all the other medical and biological institutes and the president of the Academy of Sciences.