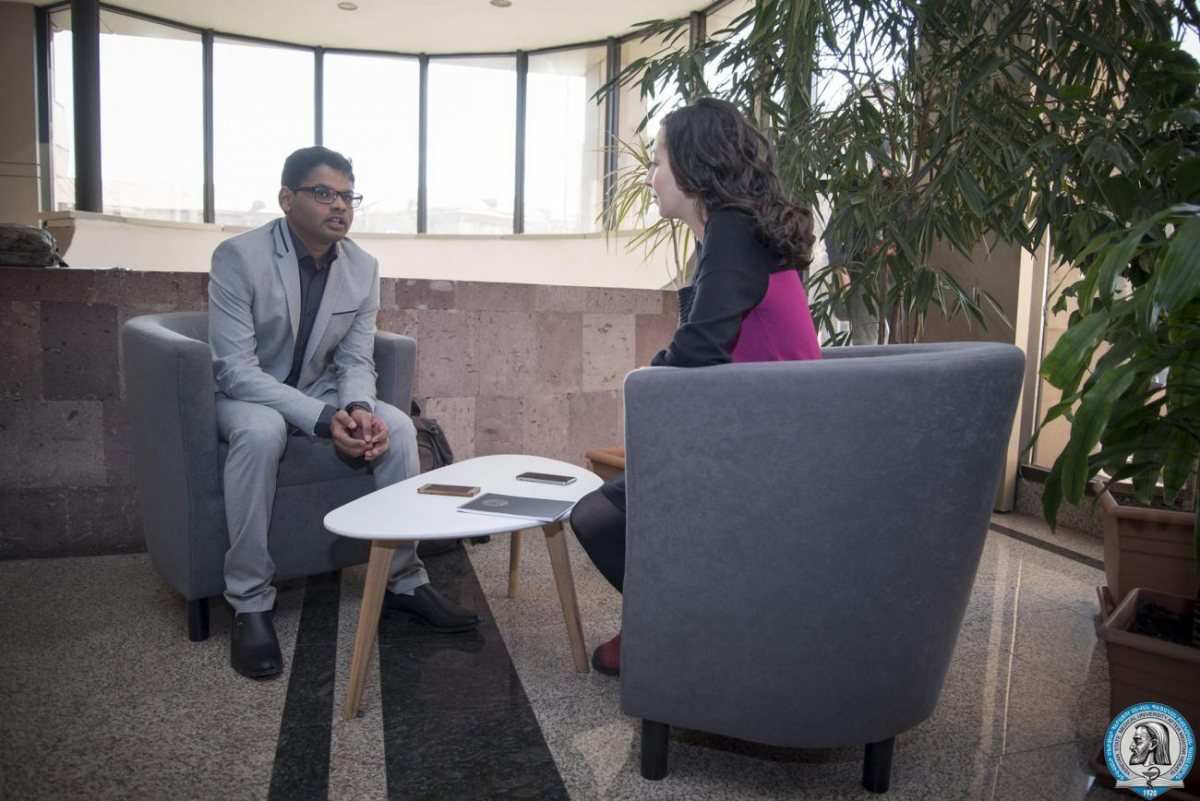 24-year-old future Indian surgeon: Knowledge got from Armenian professors is very important
24-year-old Indian student of Yerevan State Medical University Vigneshwer Dulasidaran dreamt of becoming a surgeon before coming to Armenia and entering the university.
So, from the beginning of clinical years 6th year student of Faculty of General Medicine started to follow the surgeries which were going on in the hospitals. "And I also did some night duties. In my 4th year, when I was asking for a permission to do a night duty at Emergency Department of YSMU at "Astghik" medical center, I was referred to Assistant Professor, Doctor Armen Varzhapetyan. Later, in 5th year I had an oncology practice in National Oncological Center. At that time my oncology professor was Mher Kostanyan. Almost all he said, was very interesting. I felt like I should learn more from him", Vigneshwer told.
During Summer vacation he was initially going to India for practice, but last year he stayed in Yerevan. "And I asked Doctor Kostanyan whether I can help him in doing something in the hospital. He accepted my request, and from August 1, 2017, I started another practice at the National Oncological Center. After 2 or 3 weeks he started to teach me to do sutures. I assisted and did sutures during more than 60 surgeries. Professor Kostanyan encouraged me to become a reconstructive surgeon. But I haven't decided anything yet", he said. Professor Kostanyan also helps him with conferences with other doctors of the hospital, as well as outside the university.
"In our university theory is very good. We can learn theory perfectly, but for practice, I think, we should approach ourselves to the hospitals, I mean, the university departments in the hospitals to learn more. I want to say to all the foreign students of our university to go and approach the professors so that they can learn more, and they will become good doctors", Vigneshwer emphasized.
Referring to the question, would he like to work in Armenia, he answered: "If I have that opportunity, of course, I will work in Armenia".