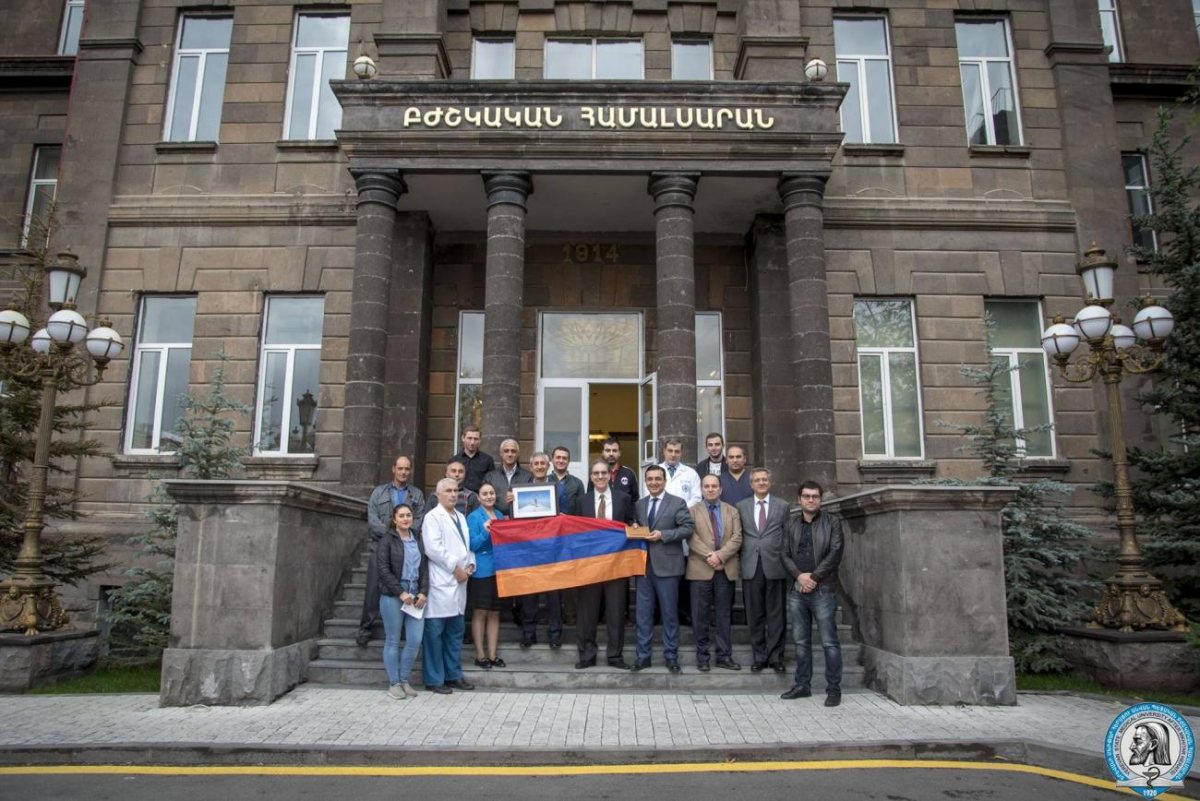 Well-Known Physician, Philanthropist Levon Nazaryan Visited University Hospitals
Member of the Central Board of the Armenian General Benevolent Union, renowned physician, philanthropist Levon Nazaryan together with YSMU Rector Armen Muradyan and YSMU Vice Rector for Clinical Affairs Armen Minasyan visited university hospitals.

Being at Mikaelyan Institute of Surgery he toured and got acquainted with the activities of the hospital. Then the prominent doctor visited the Heratsi No. 1 hospital where he was greeted warmly. A conference was held at the hospital during which presentation was demonstrated to both Levon Nazaryan's activity and to the hospital. Hmayak Sisakyan, Head of the General and Invasive Cardiology Department at the Heratsi University Hospital # 1, welcomed the guest, noting that Levon Nazaryan's role in the history of medicine is quite significant.
In his turn, the famous physician noted that he was glad to be in Armenia, thanking for warm reception. After the conference, Levon Nazaryan accompanied by YSMU Rector Armen Muradyan visited the Homeland Defender Rehabilitation Center to get acquainted with the conditions for the rehabilitation and treatment of soldiers, where he was given a souvenir by the soldiers. It should be noted that Levon Nazaryan specializes in the field of ultrasound examination of muscle diseases. He comes from the Nazaryan family, which has 400 years of benefactor history.

Due to their donation, Radiology Center of Heratsi University Hospital was equipped with modern equipment and so the center was named "AGBU YSMU Levon and Klautia Nazaryan Radiology Center".