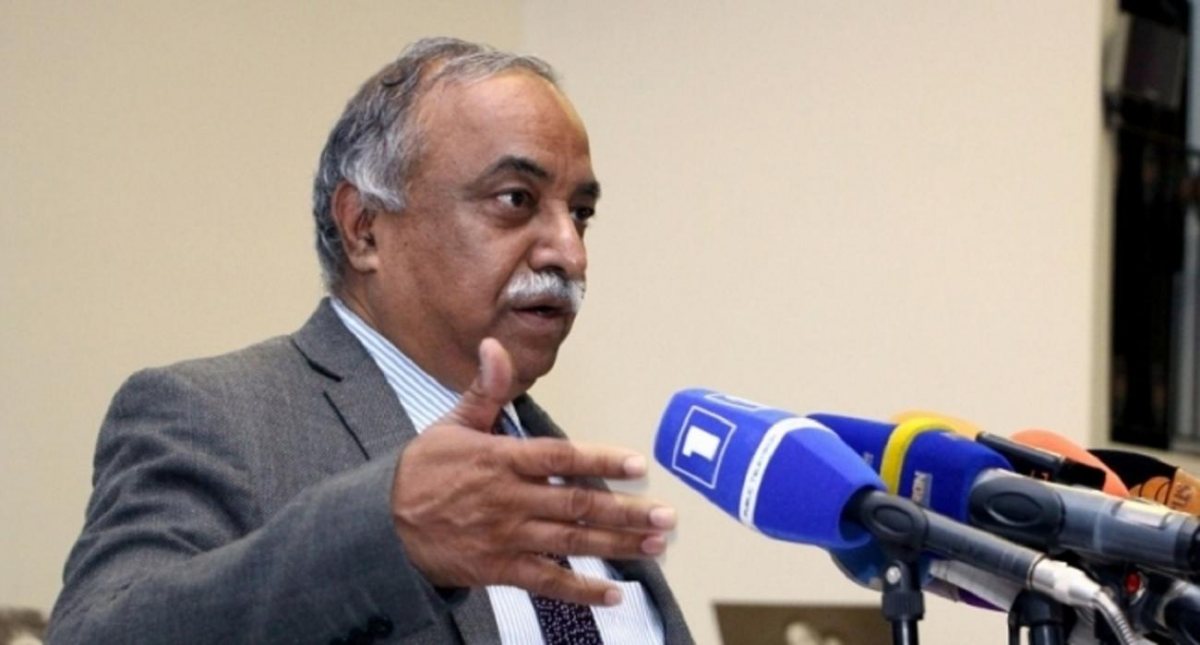 Dinesh Pendharkar: The team of Armenian young oncologists is very hard working and conscientious
Dinesh Pendharkar… Head of the Department of Cancer Chemotherapy at Asian Cancer Institute Mumbai, President of Indian Society of Oncology, Chair of International Affairs Committee of American Society of Clinical Oncology, Visiting Professor of Yerevan State Medical University after Mkhitar Heratsi. Dr. Pendharkar is one of the first practitioners of cancer chemotherapy in India. He has many publications including internationally recognized, practice-changing research.
The prominent oncologist with a 33-year-old experience took part at the International Congress of Cancer Survivors at Yerevan State Medical University in April last year. At the invitation of the university, the newly elected president of the International Union for Cancer Control, Jordanian Princess Dina Mired was also present at the Congress.
- Doctor, how would you describe medicine in general and the sphere of oncology in particular?
- Medicine is vast subject. Oncology as its part, is very extensive, demanding. Majority of the focus today is on oncology. All research is in oncology. This is because the incidence of cancer is on the rise and cancer is one of the major "killers" in the world. It is one of the fastest growing branch. Majority of research investments are in this field. All new pharmaceutical innovations belong to oncology.
- What kind of global challenges could you mention in the fight against cancer?
- There are many challenges in fighting against cancer. The first major challenge is prevention. Only few cancers can be prevented. Prevention at community level is very costly. Second challenge is access to cancer care.Cost of care is very high. There are limited centers who offer modern care. The availability of drugs is a concern due to high and prohibitive cost. The cancer centers and professional are too small in number.
- Are there any common principles to follow in order to avoid cancer?
- Cancer is biological disease. But we are aware of factors who work as a trigger. They are Tobacco, alcohol and obesity. These factors are responsible for nearly 50% of the cancers. Avoiding these will definitely reduce cancer incidence.
- Tell, please, about yourself: how did you choose to become an oncologist? What are the strength and weakness of the oncologist?
- During my second year of training in medical school I came across Professor of Biochemistry. His department was working on enzymes in cancer cells. He inspired us to study cancer. Then I started working with him in laboratory and started reading more and more about cancer. I realized there is tremendous scope for research and there are no specialized doctors in this field. I always wanted to take up a specialty which is rare, challenging, demanding, innovative.
- Professor, what would you advise to young and future oncologists?
- Even today this branch remains most attractive in research as well as clinics. The number of cancer patients is on the rise. I would sincerely request youngsters to take up this specialty.
- You have been to Armenia and got acquainted with the sphere of medicine in our country. What kind of problems have you seen?
- Armenia is one of the well-organized countries in health sector. The structure of health system is very well laid out. This will definitely benefit Armenia. In oncology there is structured training program. The team of young oncologists is very hard working, conscientious and up to date.
- Did you like Armenia? What did impress you the most?
- I love Armenia and Armenians. Their dedication to work will definitely allow them to achieve taller heights. I am confident about very fast progress of Armenian oncology.